A Gamut of Games is a truly magical book written by Sid Sackson, published in 1969.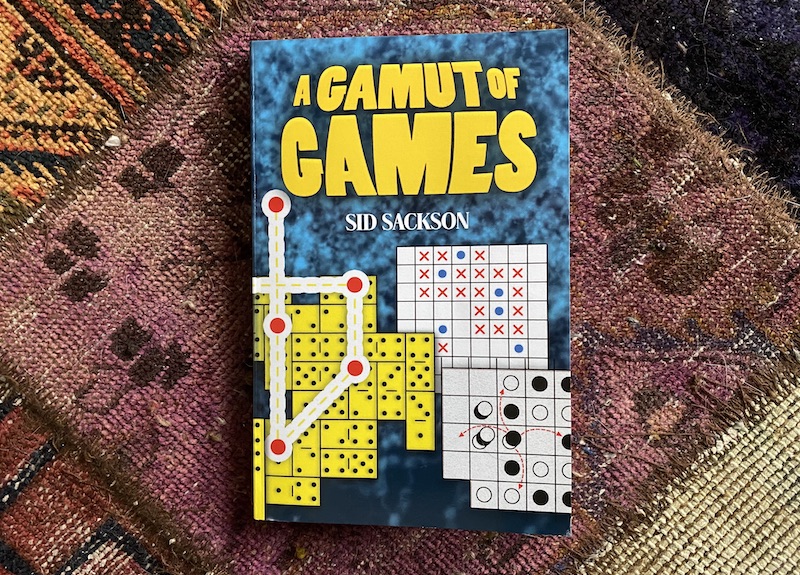 A Gamut of Games among cat hairs
Photo by me
In a wonderfully playful tone Sackson's book introduces us to a treasure trove of games. If you haven't yet picked up a copy then doing so right now would be the perfect way of rewarding yourself for having such good taste in websites!