LOGY Games is the company through which artisan and game designer Mitsuo Yamamoto releases beautiful ceramic implementations of his games.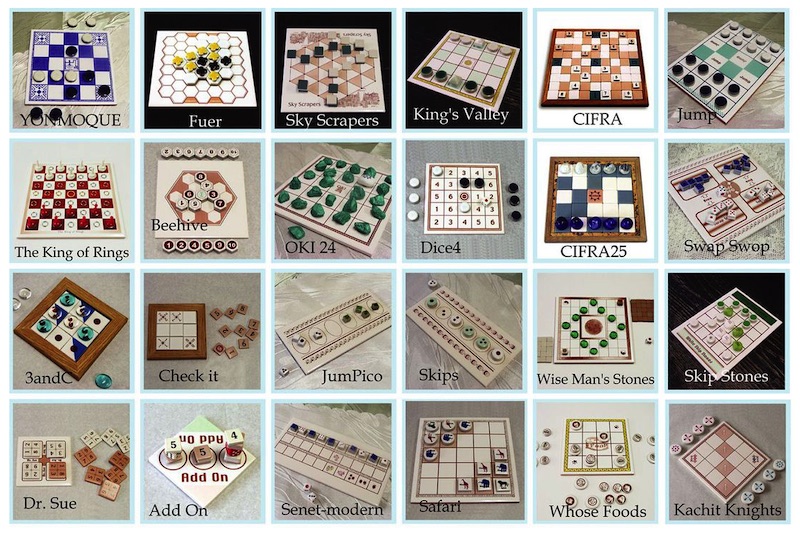 The games are strikingly beautiful to look at, but Yamamoto's skills goes beyond that; his games are also excellent examples of good modern abstracts. Very simple rules and short playtime, yet they sport impressive strategic depth.
International orders can be placed through the LOGY Games, but the best way to get them is often through the Kickstarter campaigns that Yamamoto commonly run for new releases.