Super Duper Games offers online play of over 100 games with very solid implementations.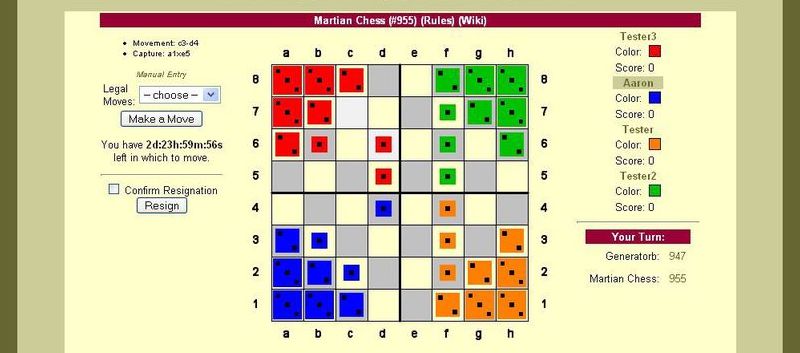 A typical SDG interface
Screenshot from SDG
It claims to still be in beta, but both game implementations and online play is very solid. A highly recommended site, and one that Chessicals aspires to resemble more as it grows up!