Chameleon was invented by Mitsuo Yamamoto in 2019. As with all his games he makes and sells beautiful ceramic versions through LOGY games.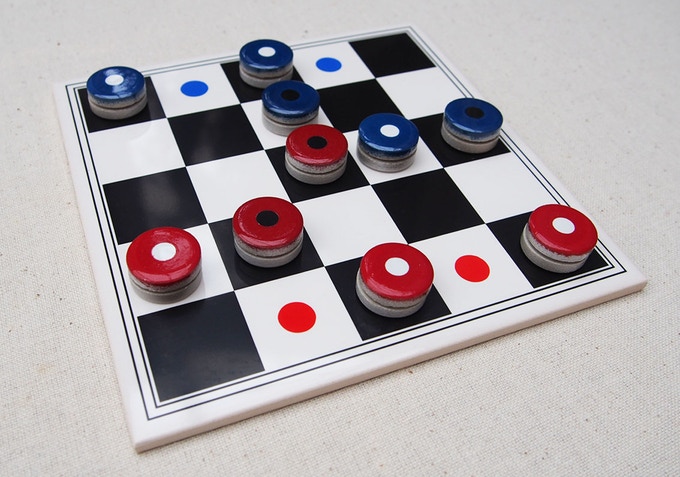 Chameleon was funded by a Kickstarter campaign, which typically is the best opportunity to place international orders for LOGY games (although they do ship worldwide from their site too).
In Chameleon the pieces have different moving depending on where they are on the board, which is a recurring theme in Yamamoto's games. So is the knife-fight-in-an-elevator feeling brought by the small board and victory conditions egging the players forward. Chameleon battles are unavoidably short, tactical and bloody!
External links: