Three Musketeers was invented by Haar Hoolim in 1969, and first published in Sid Sackson's legendary book A Gamut of Games.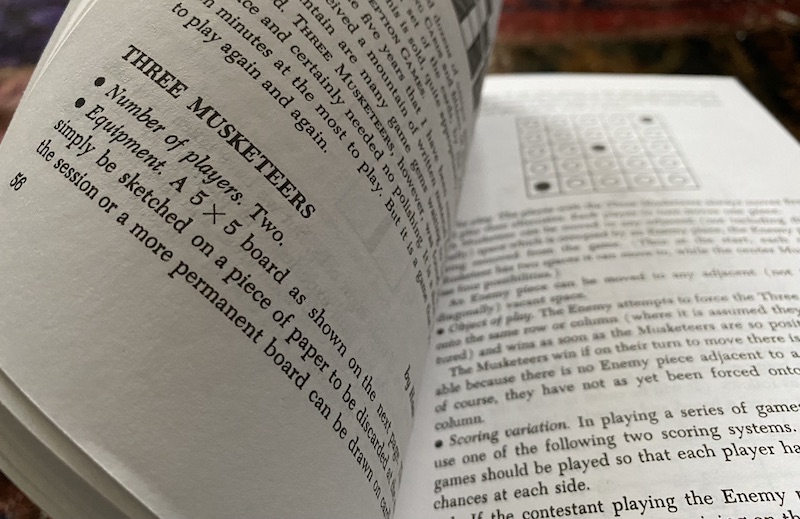 Three Musketeers in the book!
Photo by me
The rules are simple to the point of being banal, but the asymmetry and hidden depths still make for a rather intriguing game!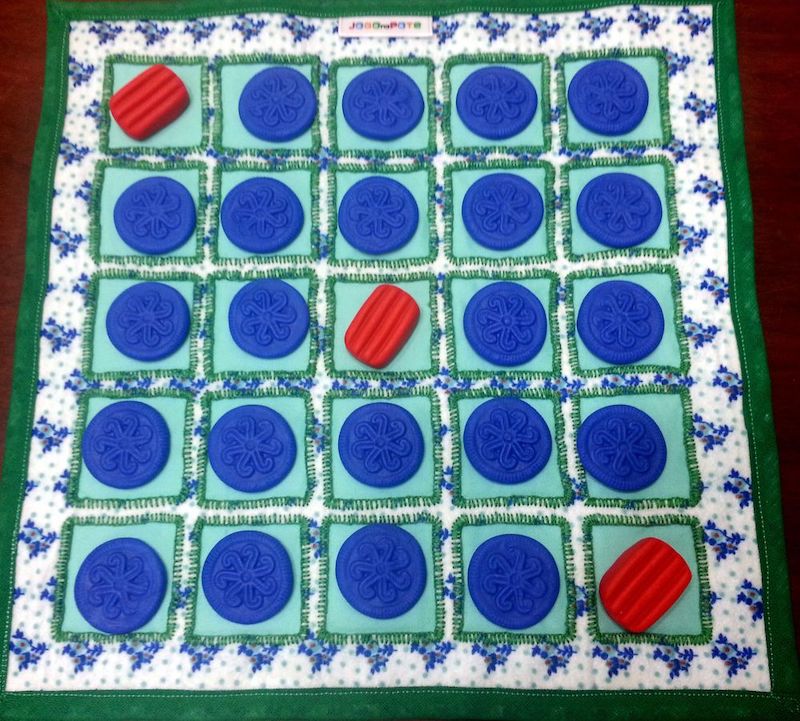 External links: